Our workforce is changing. Baby boomers are retiring. Gen X are leaders. Millennials are growing up. And Generation Z is graduating. But what does all this mean to workplace design?
In this two-part series, we here at Built will let you in on the secrets to attracting and catering to the up-and-comers with your office interior. Today, Millennials (a.k.a. Generation Y).
---
PART 1: MILLENNIALS
---
Millennials are no longer the new folks on campus. Born between 1981 and 1995, Generation Y makes up 50% of the workforce. Six years from now, they'll be the majority at 75%.
There's high turnover among Millennials. Gallup research says 60% are open to new job opportunities and 21% have changed jobs in the last year (three times the number of non-millennials). But this isn't necessarily because of the negative stereotypes that they're entitled and difficult to please. Instead, Millennials are aspirational; they hope to lend their talents and passions to make the world a better place. They prioritize experiences and are technology pioneers.
For all of these reasons, we've seen office design transform from lifeless grey "Office-Space"-like cubicles to Google "wonderlands" where anything is possible. The challenge of making interiors both aesthetically amazing and highly functional is one we're tackling every day.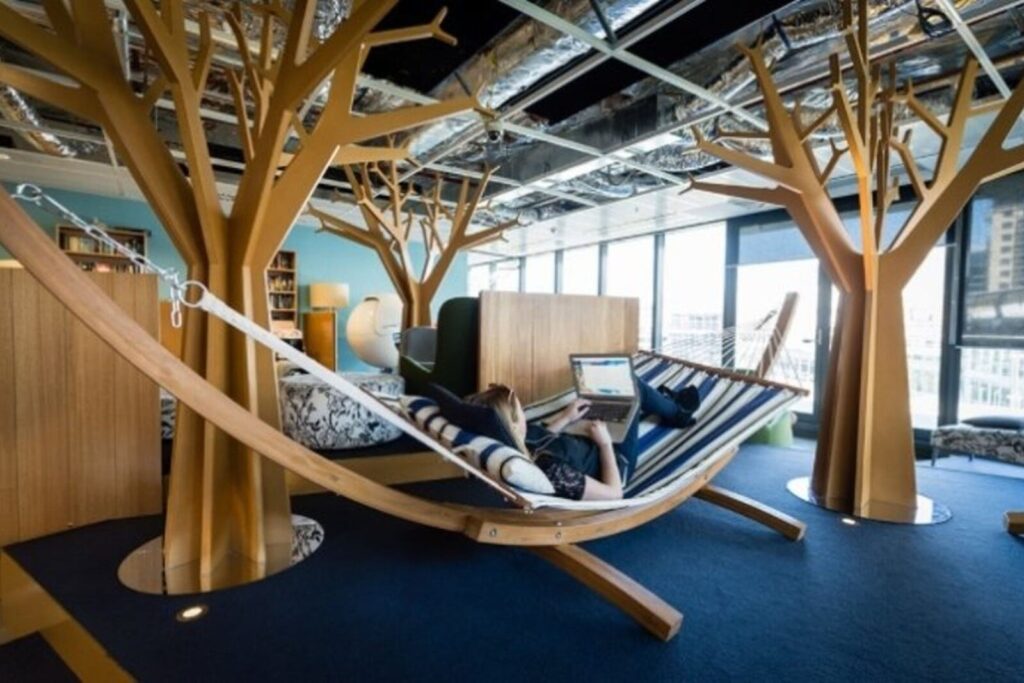 Showcase your culture + purpose
When Millennials look for work, they prioritize purpose. Ideally, their employer's values align with their own. At minimum, they seek out companies whose vision speaks to meaning. Bottom line: millennials want to feel like they're part of something that has a positive impact.
One Calgary-based tech company – where purpose is at the heart of their culture and their work – designed bold, colorful graphics with inspirational messages and printed them directly on DIRTT walls. Here, the walls do triple duty: they bring the space to life and make it fun to be in; an ever-present reminder to employees and visitors of the company's why; and they accomplish their more ho-hum space-separating duty too with the option for future flexibility.
Mariner Holdings in Kansas celebrated their culture with a massive mural on their DIRTT walls. An employee-wide competition invited people to design something that represented the company and the winner became a focal point for the office.
Designing around your values can be a subtle way to make a big impact. GM Financial Service Center in Texas designed their office to show how much they care about how their employees feel at work. Breakout spaces incorporate timber, art glass, and comfortable seating. Cozy banquettes in the café overlook treetops through huge windows. Punches of bright colour make the space vibrant and fun. All of these touches invite employees to feel at home, at work.